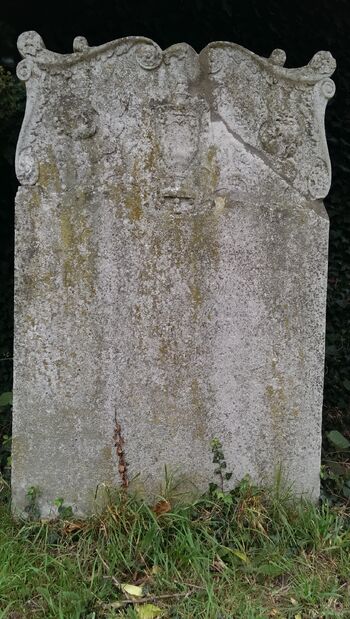 Buried in the church yard at the Grade I listed St.Clements Church in West Thurrock, are the remains of three members of the Cornwell Family. Local lore has it that they were extremely tall people, and widely known as 'giants'. The Cromwell's seemed to be very active in the local area, possibly funding one of the 'training ships' that were moored in the River Thames during the 1800's.
One account of the family connected them to the mass grave for 25 boys which is in another corner of the graveyard. The boys perished when the HMS training ship Cornwall caught fire and sunk in 1915, but apart from a similar name, there seems to be no other connection.
On another visit to the site a homeless man we met nearby said his friend tried to scare him by telling stories of strange happenings at the church. One tale was of a 'ten foot man' who was said to be buried in the graveyard whilst another story involved the shadows of midgets passing across their feet.
As far as we could make out, here are the inscriptions on grave stones.
Left:
William Cornwell
Middle:
Ruth Cornwell, wife of Robert Cornwell
died January 12th 1795
Right:
William Cornwell aged ?7 years
son of Robert & Ruth Cornwell
who departed this life
April ?? 17?? aged 27 years
Sources
Three separate conversations with Dave the groundskeeper at St.Clements Church, Denise Dye and Sean the homeless man who is living on the sea wall.